Tweeting about Instacast made me review the podcasts I like. Why not share them here?
Most shows on my list are Apple development and game orientated. I'm still looking for a few that cover web development. Anyway, in a slightly particular order, these are the podcasts I enjoy listening to.
A podcast about indie software development for the Mac, iOS and other Apple technologies
Hosted by Daniel Jalkut (@danielpunkass) and Manton Reece (@manton).
A podcast discussing news of note in iOS Development, Apple and the like.
David Smith (@_DavidSmith) talks about his experiences as a independent iOS and Mac developer. I like how it covers the things he comes across in his daily activities. It's always around 15 minutes, making it super convenient to listen to when you have a moment to spare.
Sort of like the director's commentary track for Daring Fireball.
Empowering Indie Software Makers To Be Better At What They Do
A spin-off from the iDeveloper Live podcast, hosted by Steve 'Scotty' Scott (@scotty). Very specifically aimed at independent software development.
The most entertaining 30 to 45 minutes of your video game week
I like ScrewAttack and their video game items, both on their website and in the podcast.
I'm pretty loyal to the podcasts above and try to stay up to date. Occasionally I'll listen to an episode of Identical Cousins, Video Game Hangover, Bloody Good Horror and a few others.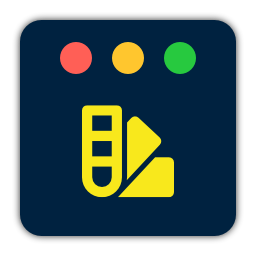 Generate gorgeous, highly customizable images from your code snippets. Ready to save or share.