We had a Saturday Night of Awesome this weekend and came up with the idea to create an iPhone and Android app that allows you to share images to Facebook very quickly. A few hours later both apps were done and the Android app is already live.
The iPhone App will be released as soon as Apple approves it.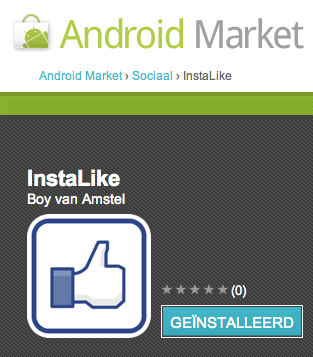 Description:
With InstaLike you can 'like' everything you see, instantly!
Just start the app, point your camera and shoot. The image will be uploaded to Facebook directly, for all your friends to see .
InstaLike allows you to share your pictures as fast and easy as possible.
Download it and let me know what you think!